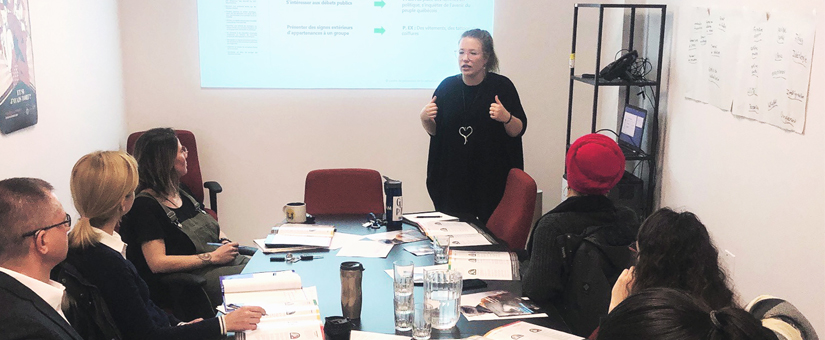 The CPRLV offered a training on "Understand, Recognize and Prevent Radicalization Leading to Violence" with the following objectives:
Become familiar with the CPRLV's structure, activities and mission.
Become familiar with the characteristics of various forms of violent extremism.
Recognize the behavioural changes presented by individuals who are vulnerable to radicalization or in a radicalized state.
With the help of a manual, identify the vulnerability, protective and contextual factors potentially associated with radicalization.
Understand the nature of one's role in preventing violent radicalization in one's workplace.
This training is officially recognized by the Ordre des psychologues du Québec.
If you would like to receive a CPRLV training session in your workplace or if you would like to receive additional information, please do not hesitate to contact us at info@info-radical.org or by phone at 1-877-687-7141 or 514-687-7141.
Posted by info-radical
On 10 April 2019
0 Comments