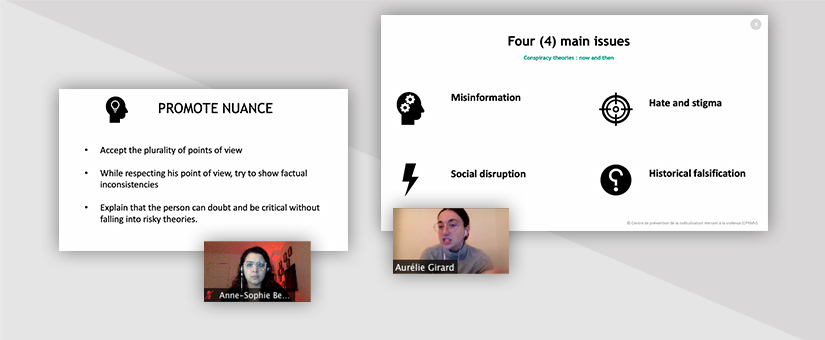 61 participants in our webinar benefited from our best practices for engaging in dialogue with someone who adheres to conspiracy theories. A number that reflects both the interest in this topic and the need for knowledge surrounding the issue. A comment from a participant:
"Thanks to this webinar, I am better equipped to communicate with people who adhere to conspiracy theories."
Our upcoming webinars may be of interest to you!
Posted by info-radical
On 5 March 2021
0 Comments