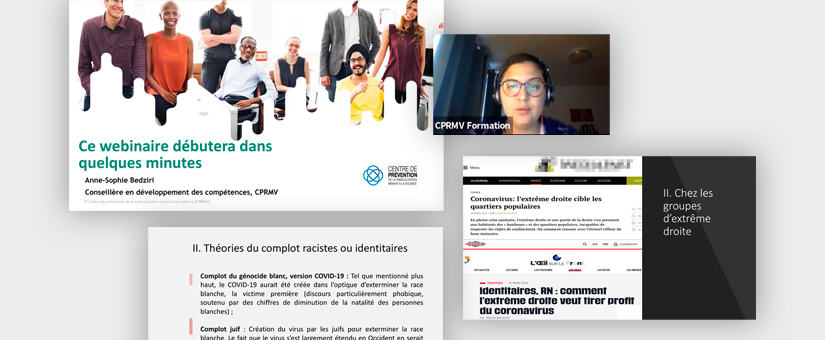 The CPRLV offered a webinar on "Resisting Hate Speech and Conspiracy Theories in the days of Coronavirus" for and in collaboration with the Centre de ressources pour la prévention des radicalités sociales (CRPRS), based in Lille, France. This was the last of a cycle of 4 webinars that began in early June.
The participants that attended this webinar were: counsellors, ministerial or city of Lille officials, associations, specialized educators, territorial actors/officials, mission officers. 
For requests for online presentations and/or trainings, please write to info@info-radical.org.
Posted by info-radical
On 6 July 2020
0 Comments