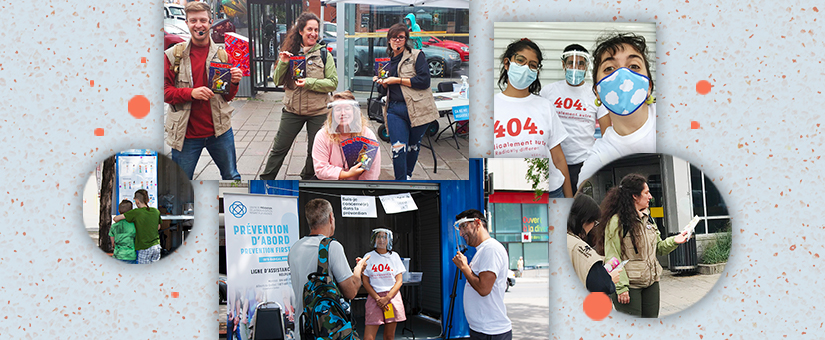 A look back at our awareness activities in the field in the COVID context in Montreal
10 kiosks
6 conversations / workshops
More than 200 people reached
With these kiosks and activities, we were able to inform, accompany as well as create conversations with the population on the issues associated with radicalization leading to violence and hateful acts in Montreal.
Activities such as :
Le porteur de paroles, as a means of citizen dialogue.
Conversations during our Tuesdays 5 to 7 on how to "Demystify hateful acts".
Readings of the comic book on hateful acts and the Radicalishow comic book.
Thanks to our partners: Parole d'excluEs, L'accorderie de Montréal Nord, Centre d'action Bénévole de Montréal Nord, Liseur Public, PDQ 21 (Police sociocommunautaire du Service de police de la Ville de Montréal) and Quartier Nourricier à la place du marché.
Would you like to know more about our mobilization and awareness activities? Write us at info@info-radical.org, it will be our pleasure to answer your questions!
Posted by info-radical
On 7 October 2020
0 Comments